Super D Race Details
The Super D event is a an enduro style event in which riders start individually to complete the given course in a time trial format. Riders start at the top of Peavine Falls in 30 second intervals starting at 8:00 AM
Course: https://www.trailforks.com/ridelog/planner/view/298871/
Registration/Check-in: 
Registration is located at the race HQ at the main pavilion at the South Trailhead (see map below). Riders may pick up packets starting at 6:00 AM.
Shuttle to Start:
Two shuttles are running to take riders to the top of Peavine Falls for the start of the Super D. Shuttles begin running at 7:00 AM and riders must meet in the area marked in the map below. Riders are allowed to ride to the top if desired, but its a solid 15 minutes of difficult climbing. Participants, family, coaches etc are NOT allowed to park at the top of Peavine Falls, please do not park your car there or you will be asked to move.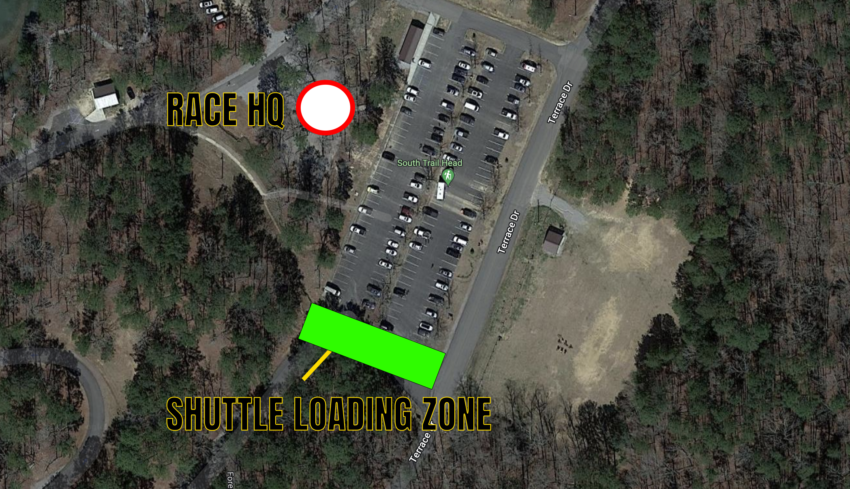 Rider Starting:
The first rider will go off at 8:00 AM and other riders will start following in 30 second intervals. There are no pre-assigned start times or start orders, we just ask that you please be courteous and not start behind a beginner if you are really fast. A race referee and timing staff member will be onsite to start you. You must wait for their signal before starting. If you start before they count you down, you will not be scored. Riders are allowed only one run in the Super D event. 
Results & Awards:
Results will be processed once all of the riders have finished the Super D and they will be posted live online (link coming soon) as well as printed at the race HQ. Awards for Super D will be held next to the race HQ at 10:45 AM. Awards are done for each age group and category listed on the registration site.
Help us help you – what information would you like to know that is missing from this page? Please email alex@momentumsportz.com